The Top 10 Places to Go in Philadelphia
There are a ton of places that you can visit in Philadelphia that are not too far from Chestnut Hill College. Whether you are a freshman from a different state or a senior from this area, these are some places you should visit at least once during your time at CHC.
The Morris Arboretum
One super cool place that isn't even a mile away is Morris Arboretum, which is part of the University of Pennsylvania. It is a botanical garden consisting of 175 acres and has a ton of amazing attractions and events. Admission is free with your CHC student i.d.!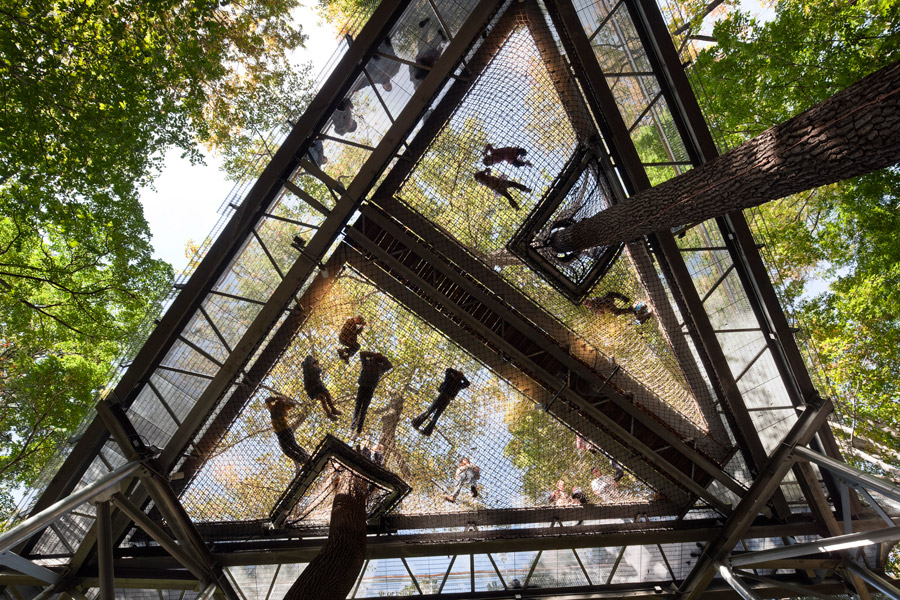 King of Prussia Mall
King of Prussia Mall is one of the largest malls in this area. It has 400 stores and services, so you are bound to find one store that you like.
Eastern State Penitentiary
Eastern State Penitentiary was a prison built in 1821. Although Halloween has passed and you cannot go to Terror Behind the Walls, which is when they make the prison into a haunted house, you can still go for tours. On July 16th they will hold an event for Bastille Day.
Mutter Museum
People interested in the weird and fascinating side of science can always visit the Mutter Museum. The Mutter Museum has a collection of antique medical equipment, strange medical quirks, specimens, and wax models. Overall, it's a museum of all things strange that have happened in science throughout history.
Philadelphia Magic Gardens
The Magic Garden is located on South Street in Philadelphia. The outdoor mosaic garden by Isaiah Zagar spans three city lots. There are many hidden words throughout the magic garden to seek out, and it's also amazing for Instagram pictures.
Franklin Institute
The Franklin Institute is a science museum in Philadelphia known for its heart exhibit, where you can go and walk through a giant heart. There are also many other exhibits where you can learn about the brain and its nerves, electricity, the earth, and outer space with the museum's observatory (and many more).  There is also the Jurassic World Exhibition, which runs through April 23, 2017.

Philadelphia Museum of Art
The Philadelphia Museum of Art has a wide range of different exhibits to choose from and offers a student discount as well. The back of the museum has the famous Rocky steps on which you can recreate his run as well as his pose on top of the stairs. The museum also has a statue of Rocky at the bottom of the steps where you can pose with the famous boxer.
Reading Terminal Market
If you are a foodie, or just someone who likes food, you should definitely stop at Reading Terminal Market. It is an indoor farmers' market that offers a variety of foods and goods.
Old City
If you have never been to Philadelphia, and you have even a slight interest in history, visit Old City. Although the District of Old City is only about a square mile, it is known as one of the most historic areas in America. In that mile, you will find Independence Hall, the Liberty Bell, Christ Church, the Betsy Ross House and more. Even if you don't like history, there are many great restaurants and boutiques.
Philadelphia Zoo
You have probably been to many zoos before, but the Philadelphia Zoo has two very different attractions that I have never seen in any other zoo. They have the Big Cat Crossing, which is a tunnel system allowing big cats to travel around the zoo. The Philadelphia Zoo also has the Zooballoon which is a hot air balloon that allows you to overlook the zoo from 400 feet above the ground.
Philly Jesus
While you visit the city, you can go get a Philly cheesesteak and you may even end up meeting Philly Jesus!